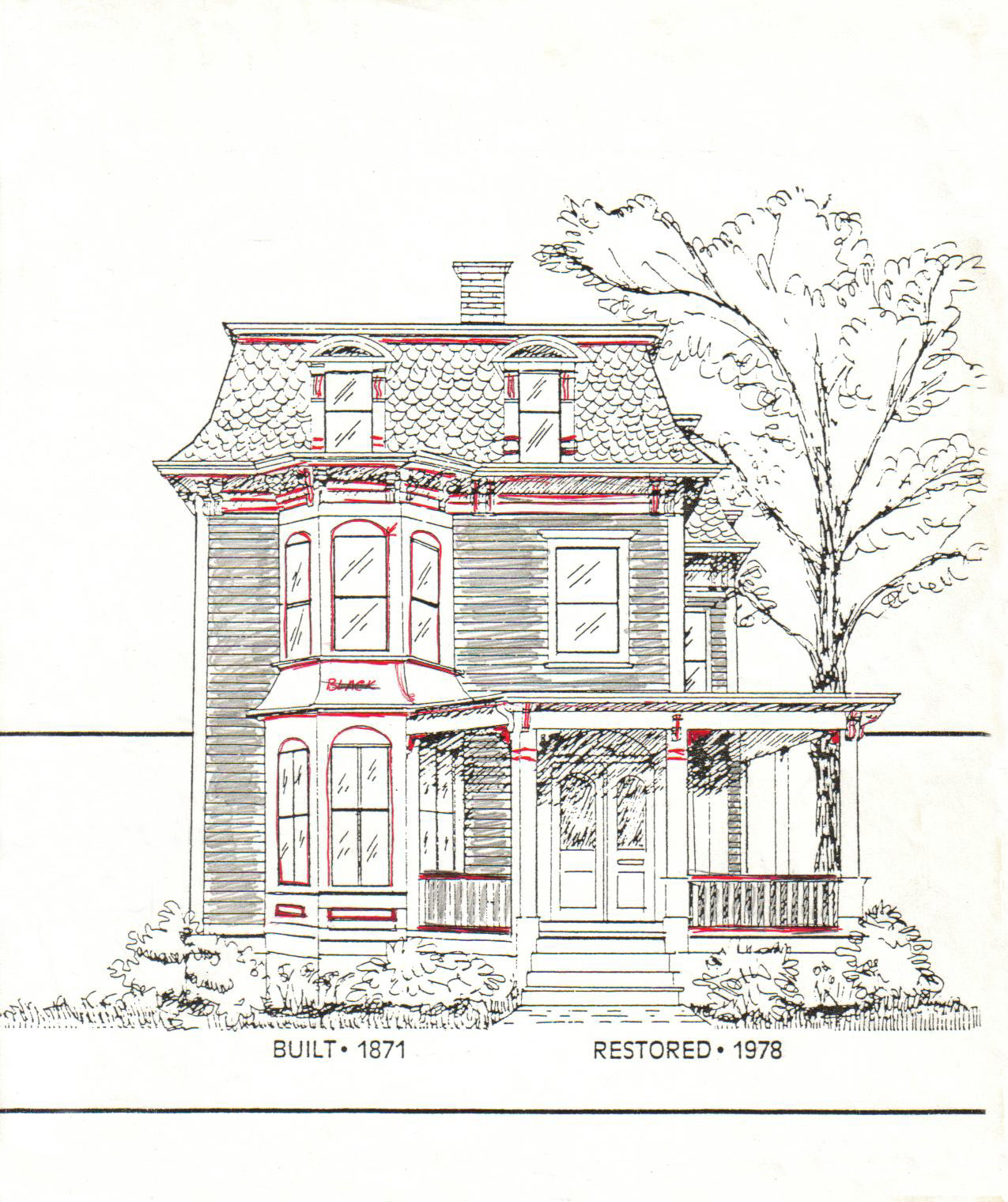 Cicily Corbett lives and works in the Emory House, a Second Empire Victorian listed on the National Register of Historic Places. Her house, located on the fringe of the Armory-Quadrangle Historic District in Springfield, Massachusetts, was built in 1871 by Le Grande Sheldon for Paschal P. and Merilla Lane Emory. P. P. Emory made his fortune as a coppersmith, moving to the Springfield area about 1850 from the Fitchburg/Lowell area. He and his wife purchased a farmhouse on Spring Street from Elisha Bliss, eventually tearing down and rebuilding the present structure. They had three daughters, Etta, Flora, and Carrie.
Flora died in infancy; Etta as a teeenager. P.P. Emory died in 1906 and Merilla in 1909. Carrie remained in the house until 1928, moving three blocks away to School Street, where she lived until her passing in 1942. The Emory House became a rooming house until 1948, when it was bought by French-Canadian immigrants Armand and Juliette Gamache, who raised 13 children there.
On July 27, 1977, as part of a $3.5 million urban renewal project, the house was bought from the Gamache family by SIS Bank and moved about one block to its present location, 30 Salem Street. Ironically, the Emorys had lived for a time on Salem Street before buying the Bliss homestead. The house now auspiciously faces east, and has been restored. The depression-era asphalt shingles were removed in 1978, and the wraparound front porch un-enclosed. Since the original basement kitchen had been lost in the move, a new kitchen was created out of the back wing. In the 1980s, the house was sold again, and further remodeled. A two-story side porch was made part of the kitchen, and a 14-foot-square Victorian-era stained glass window was set into the side of the house. The area above the kitchen now forms a loft, which is Cicily's workspace.
Carrie Emory, like Cicily, was an alumna of Smith College. Cicily feels privileged to live and work in Carrie's house, and tries to be a responsible steward of it. Despite some modernization, the Emory House retains its original character. The three-story floating staircase, five fireplaces, ten-foot ceilings, triple bay windows, crown moldings, ceiling medallions, parquet floors, and marble bedroom sinks remain. The Second Empire style is decidedly urban and European. It's sophisticated, gracious, and livable. With an H. H. Richardson church next door and a jewel-like pocket park behind, libary and museums a block away in one direction and national park a block away in another, it's ideally situated for a writer who works from home. May it weather another 140 years at least.