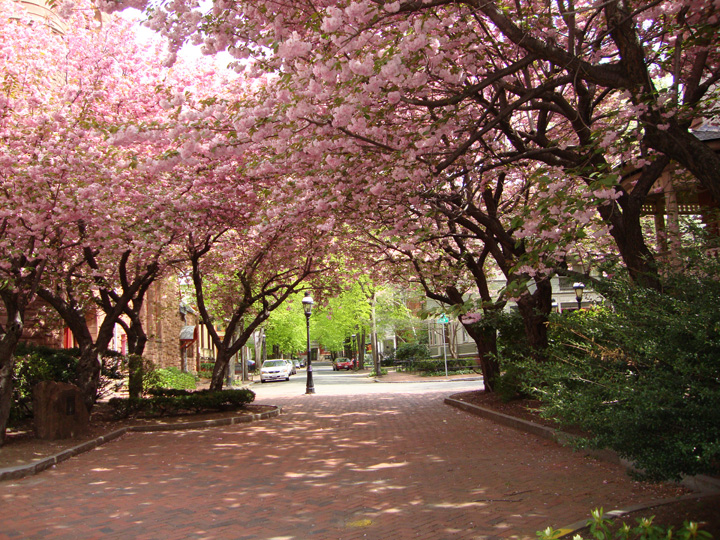 What Is To Be Done?
Essay published in Springfield's The Republican
I never intended to buy a house in Springfield. Wilbraham was out of range now that I was single again, but maybe Easthampton, Ware or even Montague? A nice rambling cape, I thought, with plenty of room for my stuff, and a garage for poor Sylvie, the vintage convertible who'd been confined to a dirt driveway alongside the duplex I'd been renting.
I never intended to buy the elegant old Victorian that caught my eye every time I flipped through the Multiple Listing Service listings. Just look at it to satisfy my curiosity, get it out of my mind, cross it off my list. What in the world were those soaring glass panels along the back of the house that looked like they belonged on the Ste.-Chapelle in Paris? And why was it so difficult to get a showing? How did these people expect to sell if no day was ever good for them? My curiosity grew and grew.
A showing, finally, and it was love at first sight. A magical little street, only a block long, that I never knew existed, although I'd been born and raised in Springfield. Brick sidewalks and those funky old-fashioned streetlights. Wide steps, a broad, inviting porch, imposing double doors. A foyer with parquet floors and a floating staircase twirling up three flights.